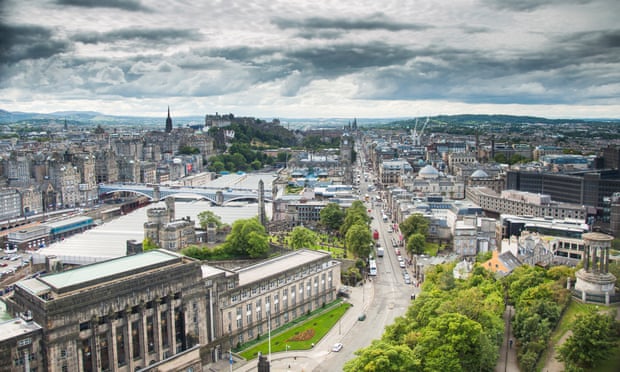 Charity warns climate change and neglect pose dangers for the preservation of the world heritage site.
Most of the buildings in the historic centre of Edinburgh, a Unesco world heritage site since 1995, are in urgent need of maintenance work.
Repairs are needed to crumbling stonework, corroded ironwork, rotten window frames and walls sodden from broken gutters.
A survey by the charity Edinburgh World Heritage, together with the Society for the Protection of Ancient Buildings, found that 72% of the buildings in the historic centre are in need of repair, the result of a backlog of neglected maintenance.
Climate change is likely to exacerbate the problem, the charity says, with studies showing that both rainfall and temperature in Edinburgh are rising, increasing the stress on historic buildings, their energy consumption, and thereby their carbon footprint.