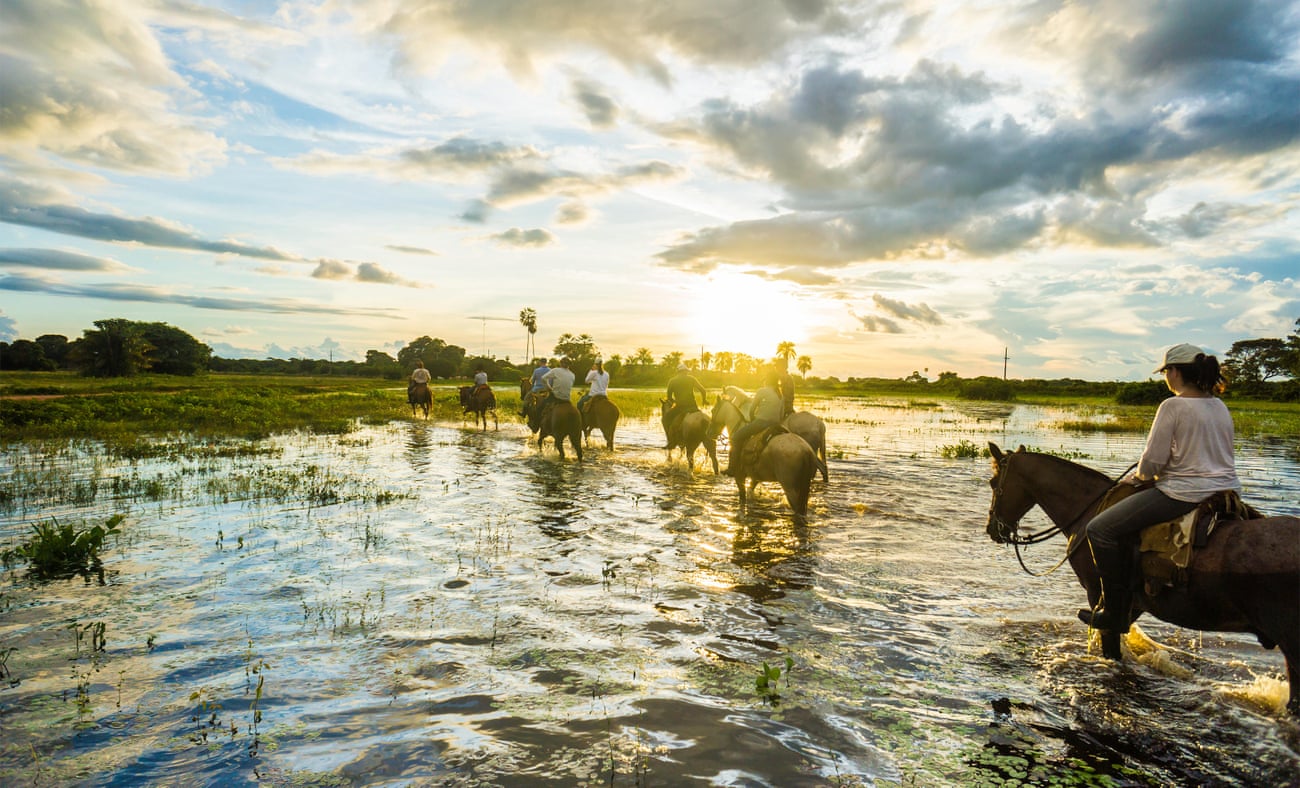 Spanning Brazil, Paraguay and Bolivia and home to 4,700 species, the Pantanal wetlands are under threat from deforestation and agriculture. But local people are taking on the challenge to protect this unique region.
Inside a small aircraft, decorated with a polka-dot jaguar design, Ângelo Rabelo checks data on a small laptop computer. "We're approaching a river spring!" he shouts over the plane's noisy engine.
Below, the Paraguay river in Brazil's Mato Grosso state snakes between clusters of vibrant green forest and extensive patches of farmland. The plane flies over a large, barren-looking stretch of light brown land where soy is being grown. A small buffer zone of trees separates the crops from the river, in which lies a pulsating spring.