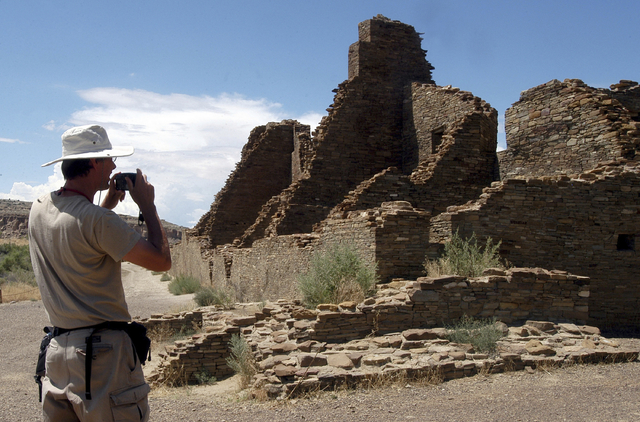 ALBUQUERQUE, N.M. — The federal government is planning an expanded review of public lands management in northwestern New Mexico to address concerns about oil and gas development surrounding Chaco Culture National Historical Park.
A UNESCO World Heritage site, Chaco includes the remnants of an ancient civilization whose monumental architecture and cultural influences have been a source of mystery for years.
Native American groups, archaeologists and environmentalists have been pushing for years for the Bureau of Land Management to consider the historical and cultural significance of the area as it develops a new resource management plan for the San Juan Basin, one of the largest natural gas fields in the nation.
For more than a year, all new leasing within a 10-mile radius of Chaco park has been deferred pending the completion of an updated plan.