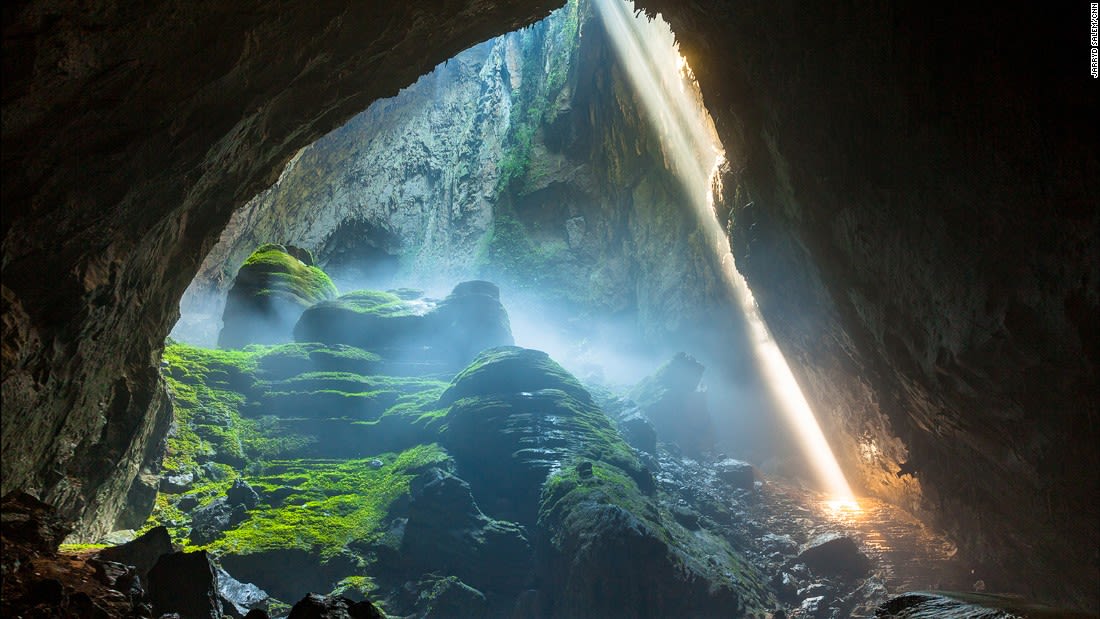 A trip to Vietnam's Hang Son Doong cave is an adventure like no other. The world's largest cave even has its own weather system with underground clouds.
(CNN) — "Watch out for dinosaurs."
I smile at our guide's warning and enter the lush jungle growing inside Hang Son Doong, a 3-million-year-old cave in the central part of Vietnam. Water drips from a gaping scar in the ceiling over 100 meters (328 feet) above us. A spectacular sunbeam starts to creep down the side of the serrated cliffs. The shrill call of birds and macaque monkeys echoes off the limestone, drifting in from the unseen world beyond the skylight.
"Watch out for dinosaurs. That's what we called this place when we first discovered it," caving expert Howard Limbert, elaborates. The prehistoric atmosphere made the reference obvious.