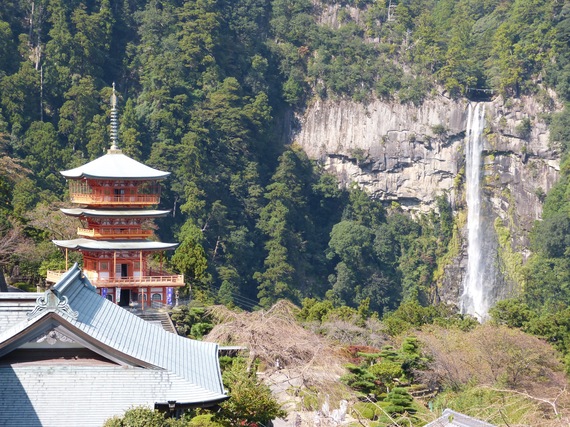 Hiking the Kumano Kodo Trail in Southeastern Japan is no walk in the park.
The Kumano Kodo Trail is actually a network of trails in the remote, mountainous Kii Peninsula, southeast of Osaka and Kyoto. The trails, which were established as Buddhist pilgrimage routes in the 10th Century, connect several sacred sites, collectively designated a UNESCO World Heritage Site.
Physical hardship is key to the spiritual experience of hiking the trail. It only took a few minutes on the trail to grasp what that meant. I figure that these trails were established before the switchback was invented. Instead of walking gradually uphill on a series of gently sloping switchbacks, we were either trudging up or carefully picking our way down long, steep staircases of high, uneven steps. All I could think about as I panted up the trail was that I should have spent more time on the glute machine in the gym.
The reward? Silence, serenity and seclusion. We walked through green, sun-dappled tunnels formed by tall ancient cedars, broken up by occasional peek-a-boo views of distant ridges, valleys, and quaint villages.