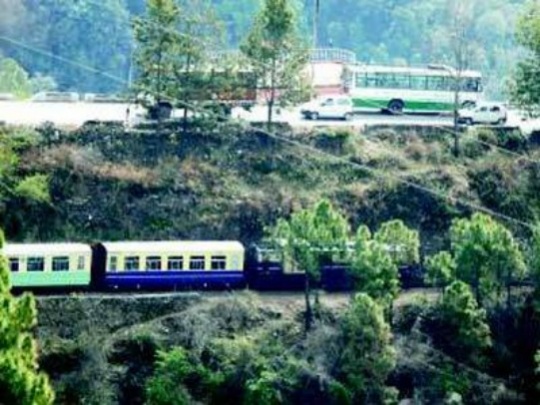 An 109-year old British-era steam engine Saturday once again chugged down the Kalka-Shimla heritage track with over 12 passengers, mostly foreigners on board, railway officials said here.
Considered to be an engineering marvel, locomotive KC 520, the only narrow gauge steam engine which dates back to 1905, operated to and fro between Shimla and Kathlighat, commercial inspector (railways) Amar Singh Thakur told IANS.
The one-way 22-km journey between the two stations, located on the Shimla-Kalka rail line that figures in UNESCO World Heritage site list, takes more than one hour.
The steam engine-hauled train, being handled by the Indian Railways Catering and Tourism Corporation (IRCTC), a wing of the Indian Railways, with two chartered coaches was booked for Rs.96,000, including taxes, he said.
The Indian Railways in February last year rolled out the indigenously built coal-fired steam locomotive for the first time in over six years.