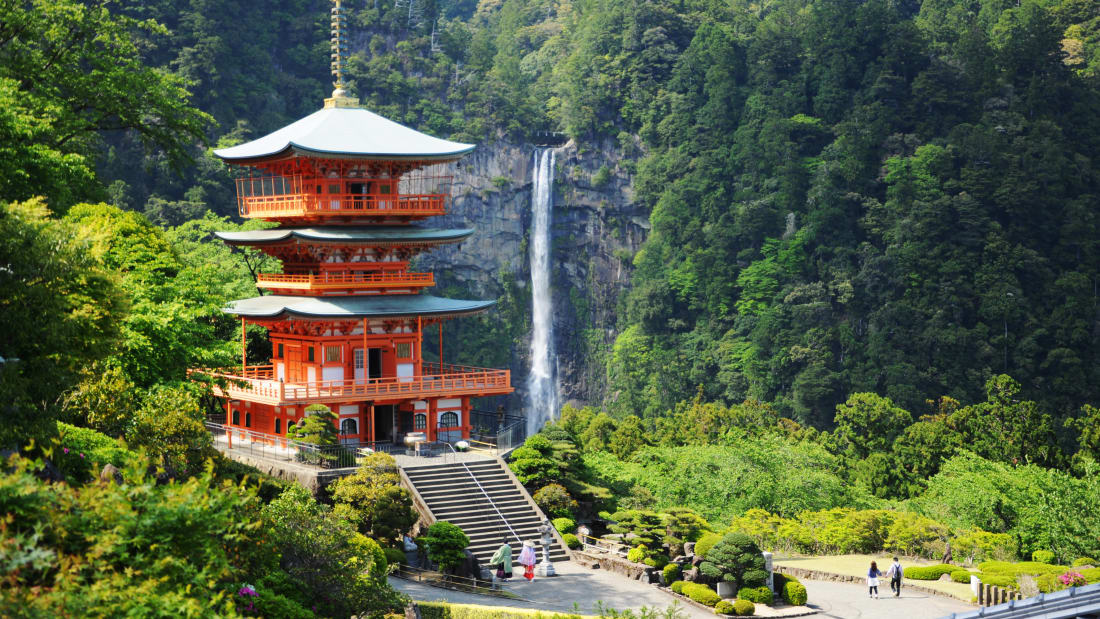 Wakayama, Japan (CNN) — I knew I was going to have to climb 538 stairs to get to Kamikura Shrine in Wakayama, Japan. What I didn't know was that those steps — leading to the lofty highlight of my Kumano Kodo pilgrimage — would be on a 70-degree incline.
Ever tried climbing a rock face? Or the roof an A-frame house? Run a rolling pin over your calves a few times and you'll get an idea of what I was looking at.
Already exhausted from hiking Kumano Kodo's ancient trails in the Kii Mountains — the route starts about an hour by train from Osaka — the only things pushing me upward were the encouraging smiles from a grandpa, a girl wearing a long maxi-dress and salarymen in stiff shirts and dress pants who walked past me as if they were taking a stroll to the grocery store.
So, was that uphill torture worth it? Of course — what great hike isn't?
Anyway, the rest of the trail was relatively easy to get through — the biggest obstacle was all the stops for photos.